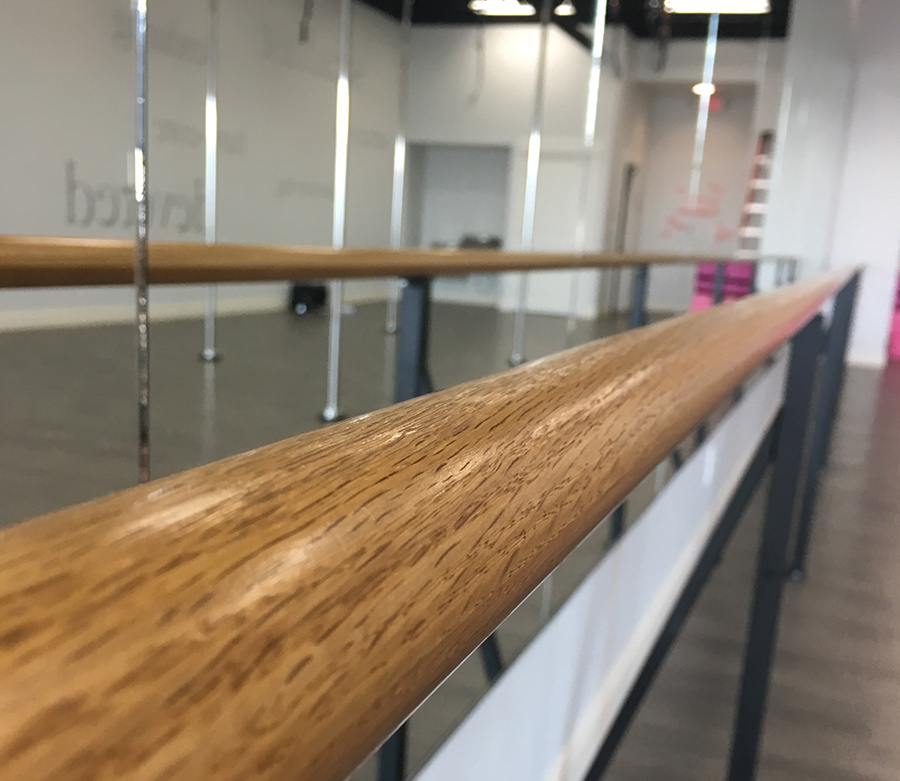 BARRE CLASS
Barre class is quite simply 60 minutes of fun!!  Each session consist of sequences that will engage a different muscle group or groups during each sequence.  These movements and exercises utilize the barre for stability.  Each arrangement is set to music and will keep you energized through the whole sequence.
Barre is not only muscle engagement and movements; it encompasses a great cardiovascular benefit as well.  Win Win!!!
The instructor will go over the choreography before each sequence (don't worry you don't have to memorize it) and will cue each movement as the song progresses.
We also offer BarreBata. What is BarreBata? Barrebata is our twist on a Tabata class only with barre movements.
Barre Attire:
When dressing for Barre, dress in what you feel comfortable in. Think spandex or yoga pants. You can wear a loose fitting or tight fitting top. It's your choice. You will sweat. You can go barefoot or you can wear socks with grips on the bottom. If you choose to wear socks please make sure they have the grips on the bottoms, if not you run the risk of slipping. If you are looking for something more fashionable for your Barre footwear you can always search online for Barre socks or footwear. It's totally up to you.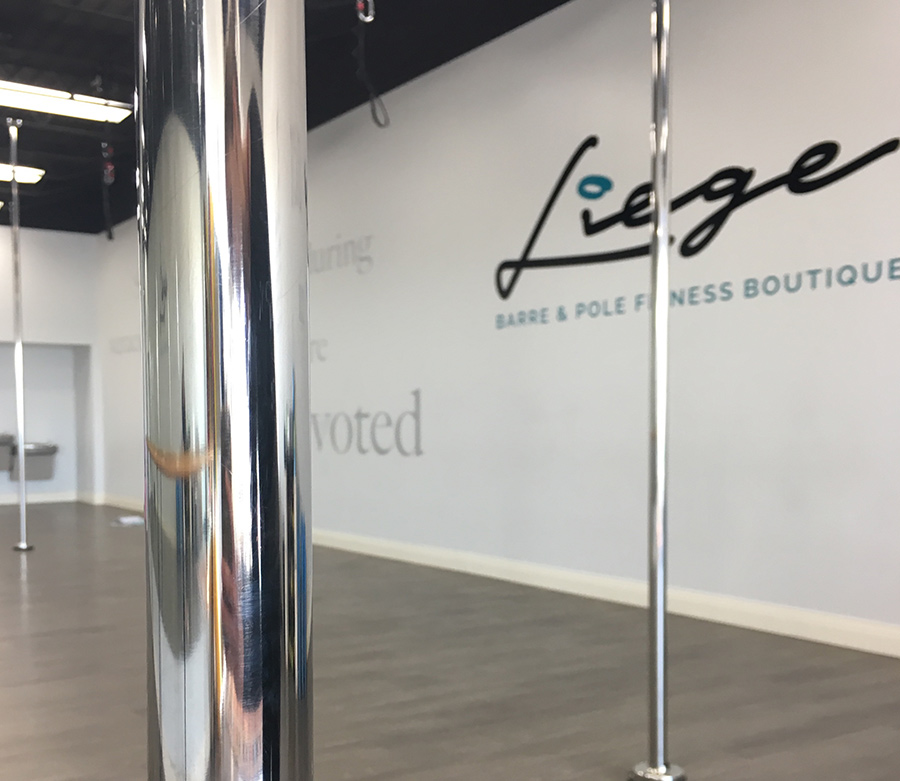 POLE FITNESS
Regardless of shape, size or gender, Pole fitness is not like any exercise you have ever experienced. This pole class is designed to challenge and inspire everyone who participates. Pole is the ultimate workout for the modern day woman or man and distinguishes itself by combining both cardio and strength training in one fun workout. You will be amazed to learn how many muscles you need to use during this workout and how quickly you will master this art. It is a complete workout that will leave you feeling accomplished after each class. This class will empower you and will awaken a sense of self-expression.
Pole Attire:
When dressing for Pole, what you want to be mindful of is, pole will require your legs, arms and hands to be wrapped around the pole. With some of the moves all three-body parts will have contact with the pole at the same time. So when dressing for pole you will want to wear spandex shorts and a tighter fitting shirt. Loose articles of clothing will hinder your movements and you run the risk of slipping or getting your clothes entangled around the pole.
If you are new to Pole Fitness, the studio is equipped with several items to help facilitate your workout. The studio is equipped with dry hands to ensure a good grip on the pole. It is also equipped with foot protectors with grip and thigh protectors with grip. This will help you achieve a better hold on the pole.
It is imperative that you do not apply moisturizer or oils 2 hours prior to class. Also, please remove all jewelry.
This is our time…This is our Barre!!
No dance experience is required!!